Superior Yields:
Degelman landrollers not only decrease downtime and fuel costs, they also provide optimal seed to soil contact while reducing weeds and moisture loss. Level land allows cutter bars to safely access the base of plants without the risk of rock ingestion. This allows for a faster, safer and easier harvest which ultimately translates to a increased yield on pulse crops such as beans and cereals.
Heavy Duty. Built to Last.
The rigid frame is made out of six inch structural tubing. The drums are manufactured from 36 inch diameter pipe with over-sized shafts and bearings. Extra heavy duty cross joints and high quality cylinders and bearings are just a few of the standard features incorporated into this machine.
HD Oversized Tubing
At 6 x 6 inches, the oversized HSST tubing offers maximum support throughout the entire length of each roller.
Hydraulic Assist – Mechanical Caster End Wheels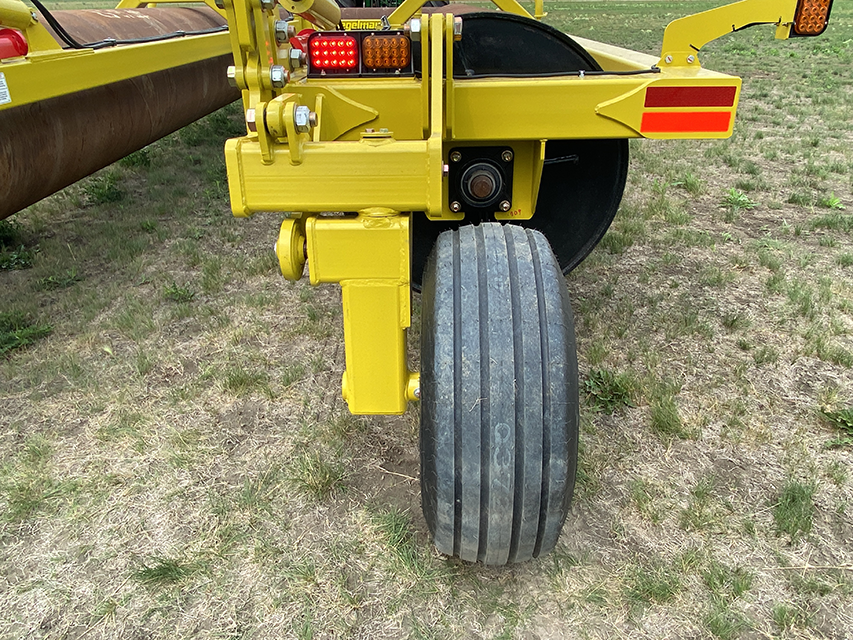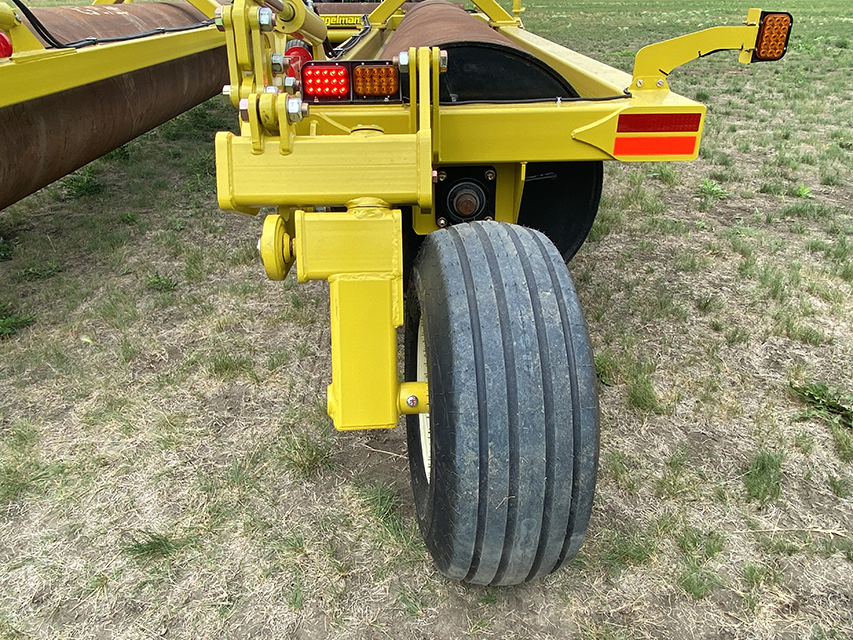 For 2022 models, we've made unfolding the roller in to field position much more efficient. The roller and new HAMeC end wheels now have two hydraulic circuits instead of one.
To unfold the roller,remove all transport locks but only slightly lower the wing drum. This will make the tires turn slightly (as seen above)so it unfolds.
Now back-up until the unit is completely unfolded, then fully retract the end wheel and center rockshaft circuits. Time to get to work.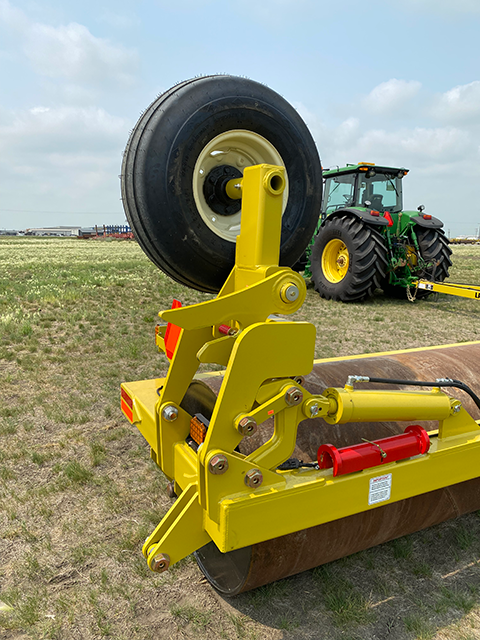 Extreme Flexibility.
The unique "floating hitch" system provides flexibility while in field position. While in float position, the roller is allowed to move freely over rough terrain without being restricted by the hitch.
Flat Fields. Maximum Yields.
From flattening corn stalks to embedding rocks, Degelman Landrollers are the ideal piece of equipment for achieving flat fields and maximum yields.
Emerging Science
Rolling with Degelman
Whether rolling a freshly drilled or well established crop the benefits are immense. Rolling consolidates the soil around the young seed which helps make moisture and nutrients more available to the young plant.
Degelman Landrollers push down rocks, breakdown residue and level the ground for harvest, and subsequently reduce grain and yield losses. Rolling makes combining beans faster and easier, and there is less chance of picking up rocks or corn root clumps which can damage guards, sickle sections or expensive internal combine parts.
Simple and Safe.
Degelman pioneered the swept back trailing wing auto-fold concept, keeping it safe and easy to use. The least experienced operator on the farm can roll with confidence, positioning the machine from transport to field ready from the tractor seat.
Smooth Transport
The ease of transforming this roller from working width to a transport width of 16 feet (without operators needing to leave the tractor cab) makes it the safest in transport of any landroller available.